mObstudiO
is an experimental design lab that houses undergraduate students from the departments of fashion, graphic, and interior design at VCUarts.
mObstudiO partners with the
Storefront for Community Design
to work on design projects that come from the community and the greater Richmond area.
mObstudiO is taught by adele ball, kristin caskey, and camden whitehead.
spring 2018 projects include:
-Side by Side LGBTQ youth interior space -Carver Tree Project -Virginia By Design Awards Exhibition -Greensboro ADU Publication -Community Preservation and Development Corporation (CPDC) Adaptive Reuse Baker School Building -Mental Health Resilience and Destigmatization Campaign -Monument Avenue: General Devotion, General Devotion -mOb Press Club
-mObsOapbOx -mObjOb11: Kevin Cling, Monument Speaks Storytelling Workshop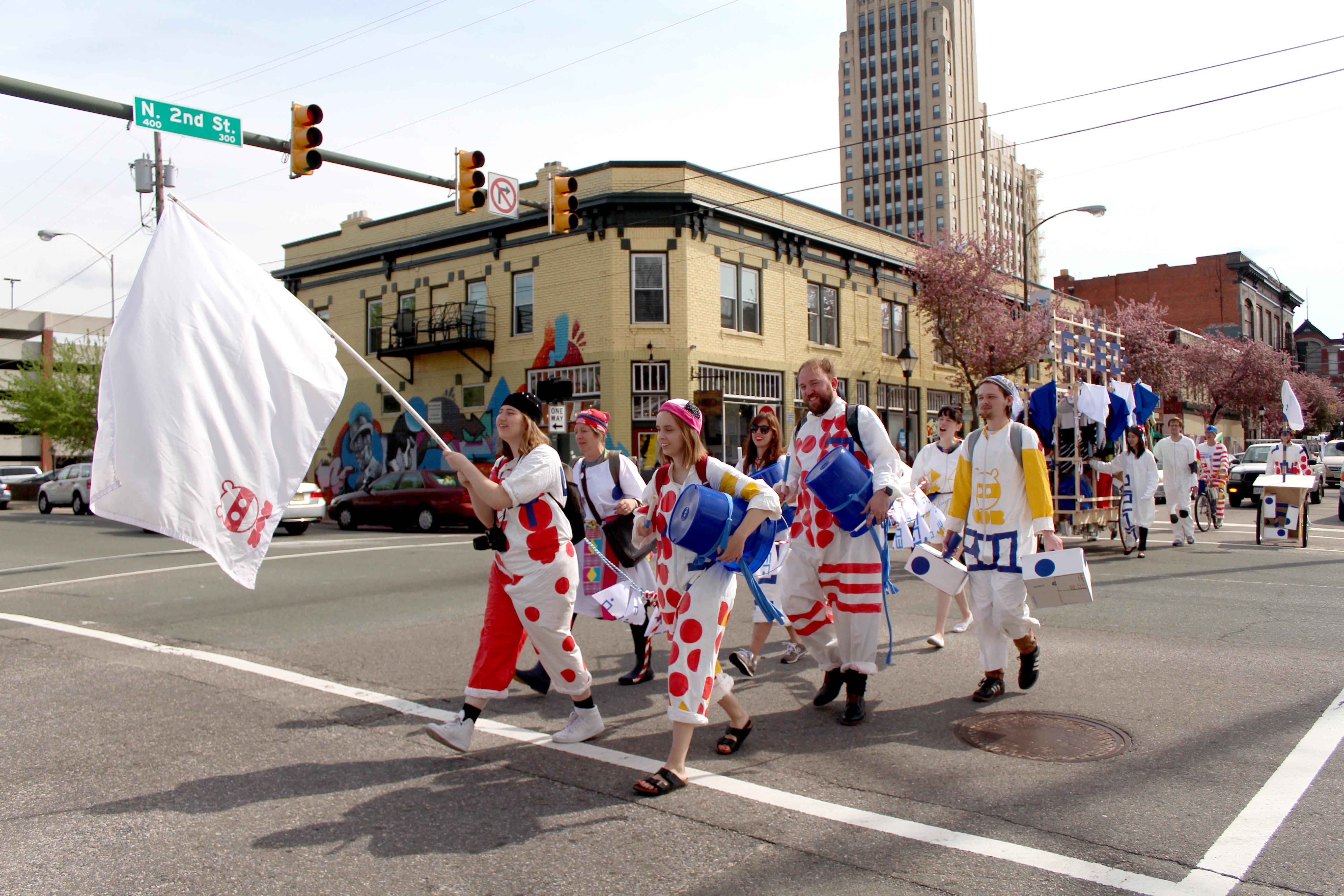 Monument Avenue: General Demotion/General Devotion
Monument Avenue: General Demotion/General Devotion is an international design ideas competition inviting planners, architects, designers, artists, and individuals to reimagine Monument Avenue in Richmond, Virginia, culminating in an exhibition at The Valentine. The competition is fully funded by the National Endowment for the Arts and will open for registration April 1, 2018.
bridge over i-95
mObjOb8


mOb students were asked to design scaled models of bridge-concepts over interstate 95 that span the urban, social, and historical scar left by the construction of the interstate.

student teams' models were juried by a local architecture firm.